Finery Tableware Machine ZBD1110
– Fit For Biodegradable Take-Away Container
The ZBD1110 Finery Tableware Machine has patented technology that can produce various disposable tableware. With wet product moisture is less than 60%, this machine is perfect for application fields such as food and beverage, fruit, cold chain, fresh, gift, medical care etc. One of the major features of this machine is its high production capacity. And with its low energy consumption, the cost-saving operation makes it an attractive investment for businesses of all sizes. The electricity consumption of product is less than 1800 degrees per ton, making it an environmentally friendly solution for all your disposable tableware needs. The machine is easy to operate, with user-friendly controls and a simple, intuitive interface. It is also easy to maintain, with regular cleaning and maintenance ensuring that it operates at peak efficiency for years to come. Not only is this machine cost-effective, but it also has a range of advantages including its ability to produce high-quality products that are durable and long-lasting. The machine is specifically engineered to produce tableware that can withstand various temperatures, ensuring that your food stays fresh and safe in transit. This versatile machine can produce multiple types of products, including paper ready meal packaging trays, bagasse pizza tray, bagasse cutlery, pulp lunchbox, salad bowl, compartment tray, and supermarket fresh trays.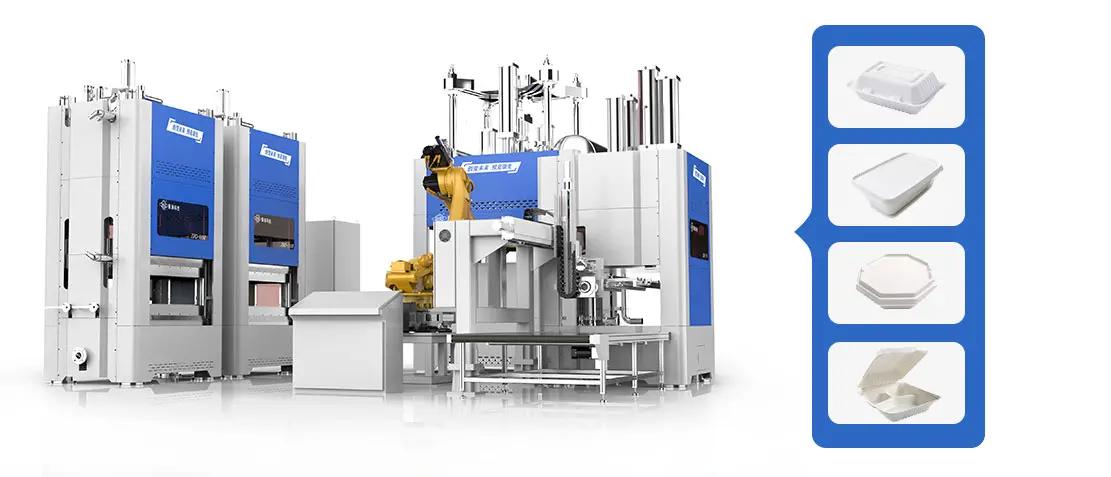 Advantages of Hanson Technology
Higher output , less consumption, wide application, perfect product quality




Commonly Used Raw Material
Primary Pulp Board from the following plants
The commercial primary pulp board for producing disposable tableware is usually chemical pulp or chlorine-free ECF pulp ,can be purchased from paper making manufacture. One-year plant fiber is the proven more proper raw material for pulp molded tableware production for the fiber length is shorter,like sugarcane bagasse fiber,bamboo fiber,wheat straw fiber,reed straw fiber or some offcut of office paper.Wood fiber or bamboo fiber would be added by certain ratio for producing some products of complex structure or deeper products.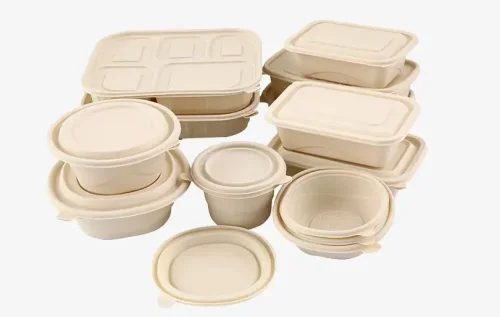 Parameter
ZBD1110 Finery tableware  machine

1

Outer dimension (L*W*H)

7500mm*6500mm*4800mm

2

Platen size

1100mm*1000mm

3

Forming method

reciprocating

4

Pulp feeding style

accurate quantitative pulp feeding (external overflow style)

5

Heating method

electric/thermal oil heating

6

Product transfer method

transfer by robot

7

Forming pressure

16T

8

Hot pressing pressure

40T

9

Trimming pressure

66T

10

Machine drive mode

gas-liquid pressurized cylinder & robot

11

Control system

PLC+ touch screen

12

Drying method

dry in-mold

13

Capacity

800-1200KG/22H

14

Cycle time

18-40 seconds/drop (depends on the product)

15

Max. product height

120mm
ONE-STOP SOLUTION ,TURNKEY PROJECT